Characters from DC Universe have gotten millions of fans across the globe. DC Comic has offered fiction lovers with entertainment, inspiration, and a new way of seeing the world. That's why fans try to resemble their favourite superheroes from DC Universe in cosplay events.
Although Batman and Superman have always been people's favourite, characters like Green Arrow have also found millions of fans. If you believe in Arrow and want to look like in the next cosplay event, you need to know everything about his costume. Here you will reveal every little fact about Green Arrow costume to adapt his appearance perfectly.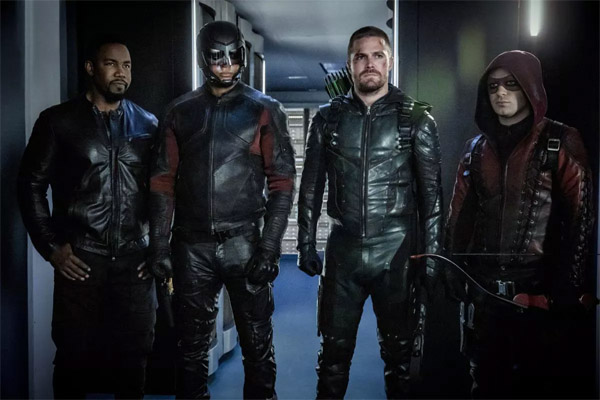 What does Green Arrow cosplay costume include?
The Green Arrow cosplay costumes include the following things:
Arrow leather jacket
Arrow's eye blinder
Two tactile gloves
Racing pants in black colour
Oliver Queen bow and arrow
Rocky work boot
Archery arm guard
Arrow is a hooded crime fighter and all of us have seen how amazing he looks in that costume. Now you know everything Arrow's costume includes. Get these things and you are ready for the cosplay.
Although the costume is the most important thing you need to cosplay Arrow, you should also understand Oliver Queen. He has spent a long time on a deserted island in mastering archery and then he came back to fight crime as Arrow. As a cosplay artist, you should not only try to resemble Arrow but also his intensity and abilities on the stage. That's how you can win many hearts during the event. If Oliver Queen can do that, you can also do that in style. So, get his costume and be ready to walk on the stage as Arrow.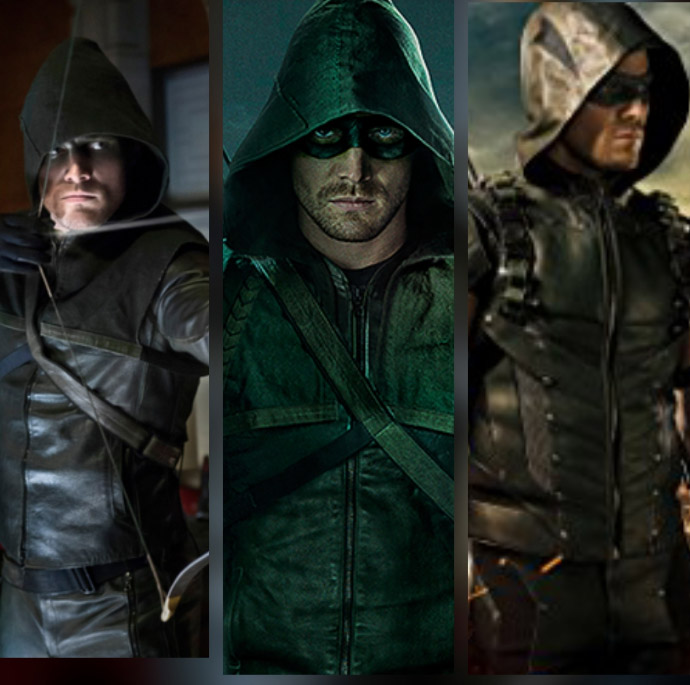 Why Green Arrow?
Whether is a Cosplay event, a Halloween party, or even a fancy dress competition in the school, people always choose to dress like their favourite comic book character. DC and Marvel are the two most popular comic book publishers which have introduced the most popular superhero characters.
DC Comic has always featured characters with great stories. Batman, for example, is an inspiring character which has got millions of fans. Green Arrow was first appeared in 1941 by More Fun Comics but not many people knew about it. Things changed after 10th October 2012 when the Arrow TV series started. It changed everything because people watched Arrow and learnt more about Oliver Queen (The Green Arrow). It quickly became a popular DC superhero and now eight seasons have passed since its appearance on television screens.
The Arrow TV series has played a crucial role in popularizing Green Arrow. Today, millions of people eagerly wait for upcoming episodes of this epic DC TV series. You can cheer up many Arrow fans by resembling him in a cosplay event. However, people will criticize your attempt if you do not play this character flawlessly. Therefore, you must check the best Green Arrow Cosplay Costumes and pick the latest one to resemble people's favourite Arrow.
Where to get Green Arrow Cosplay Costumes?
Cosplay events are organized all across the globe. Their popularity has encouraged many brick-and-mortar stores to bring the latest cosplay costumes for the fans. It might not be too tough to find popular superhero costumes in local stores However, Arrow's appearance changed over the past few years. It might be a little tough to find the latest Green Arrow Cosplay Costumes in the local retail stores.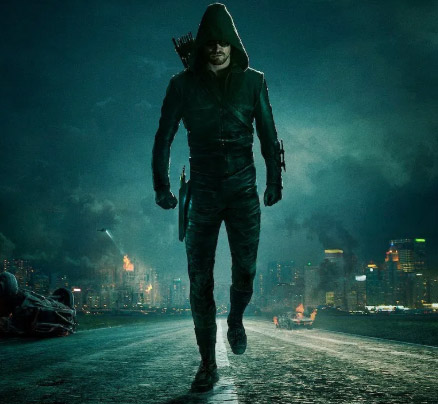 Your goal should be beating all your opponents and that would be possible if you buy the latest Arrow costume online. The online cosplay costume retailers provide exactly what the character wears when he is in action. You can also get the Red Arrow costume along with Green Arrow costume if you are attending the cosplay event as a couple.
Final thoughts:
You have made a great decision if you want to dress up like an arrow. Go online and find the best Green Arrow cosplay costumes. Most probably you can save extra bucks and get this costume at quite discounted prices. All you have to do is pick the right costume with everything a Green Arrow costume includes. Cross-check the list we have mentioned here and then place the order to get your favourite superhero's costume.
Green Arrow Cosplay Costumes Review